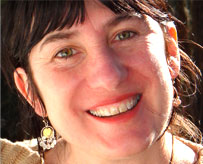 My name is Linda Philip and I am a Counsellor and Therapist.
I've been in private practice for 20 years and have helped thousands of people to find powerful inner peace, acceptance and fearless freedom.
I use a selection of empowering fast change modalities, tools and processes to create long-lasting personal transformation.
"Tension is who you think you should be, relaxation is who you are."
Ancient Chinese proverb
I combine a suite of effective, easy-to-apply techniques in a unique way to suit you as an individual, according to your journey and experience.
I specialise in working with people who have anxiety, fears, depression, trauma, stuckness and resistance to moving out of comfort zones, emotional food habits, money issues and low self esteem.
I also have a free Facebook group which you are more than welcome to join. It is a safe space to ask for advice and get a feel for how I work. I share tools and processes to support and enable you to fearlessly free yourself from whatever may be holding you back. Click here to request to join! 
Bachelor of Social Work
TRTP – The Richards Trauma Process (Mentor)
Practitioner of TFT
Master Practitioner of EFT
Practitioner of Faster EFT
Practitioner of NLP
Advanced Theta Healing
Advanced Reference Point Therapy
Tapas Acupressure Technique
Access Consciousness – BARS
Fast Track Hypnosis
Magician's Way
Havening
Let's Start a Conversation